Hey Everyone! I hope your week has been off to a good start! It has been a brutally cold couple of days here, with wind chill temperatures at -15 degrees F (which is -26 degrees Celsius. Cold. Cold. Cold!) and two winter storms within a couple of days of each other. It started snowing on Valentine's Day as we were sitting at a restaurant having an amazing Indian dinner (what's better than hot curries on a cold snowy night!) and by about midnight, the wind got so loud and gusty, I thought our windows were going to crack! And three days and another storm later, we woke up to sunny skies a beautiful thick blanket of snow outside. And more freezing temperatures. All this cold weather has given me time to go through some of my craft supplies, and I wanted to share a little organizational idea with you today! I don't know if this happens to every creative mind, but my desk is pretty much a constant state of mess. I like to think it's a creative mess, but it's mostly just a mess. Papers, markers, fabric scraps, three pairs of scissors, a collection of buttons, cards and envelopes, notebooks… and the mess goes on. I have most of my big craft and sewing supplies organized in baskets that sit on my shelves, but for the little odds and ends like buttons, beads or ribbon scraps, I used a cupcake holder to keep them organized. All you need is a simple cupcake holder, and some paper or silicon cupcake liners that you can fill with all your crafty knick knacks!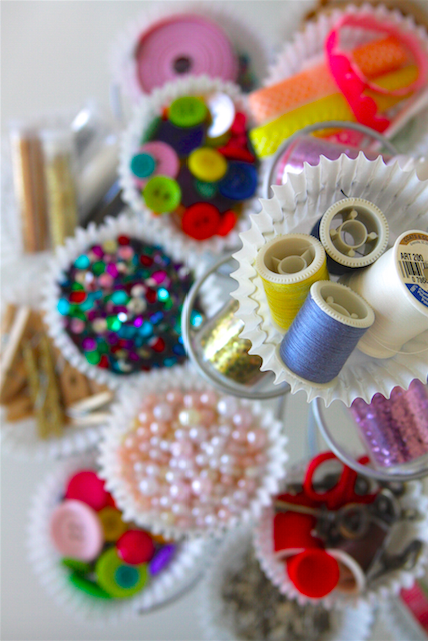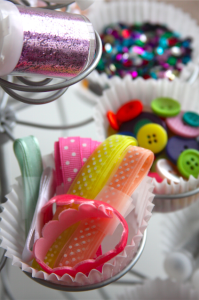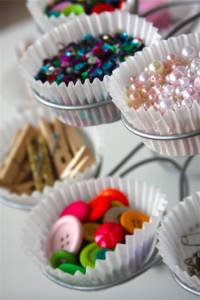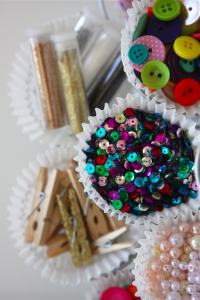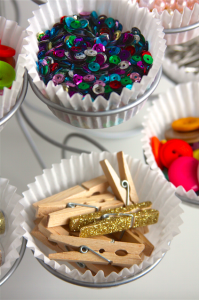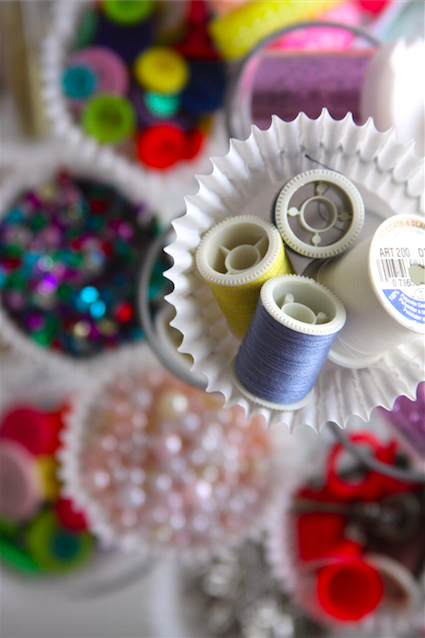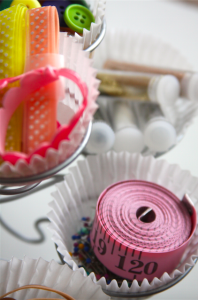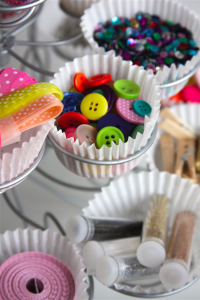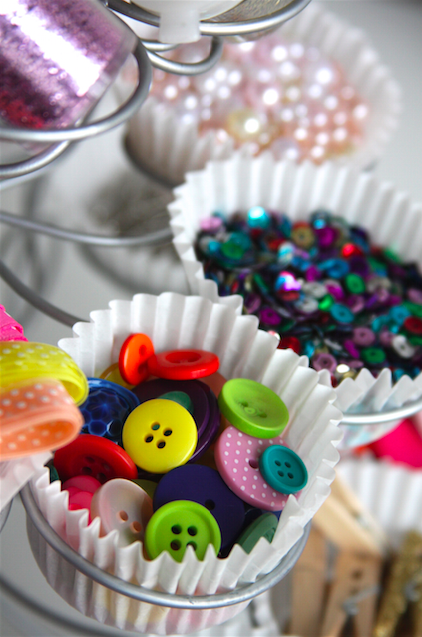 It's a cute way to store all those little things, it doesn't take up too much room, and most importantly, it clears my desk at least a little bit. For the time being. (I see the need for a second cupcake holder in the near future…) How do you organize all your supplies? What are some of your favorite organizational tips & tools? I would love to know! I hope you all have a great rest of your week, stay warm and drive safe if you're in a cold, snowy area!
I will be linking to these awesome blogs!